The Vashon Island Coffee Foundation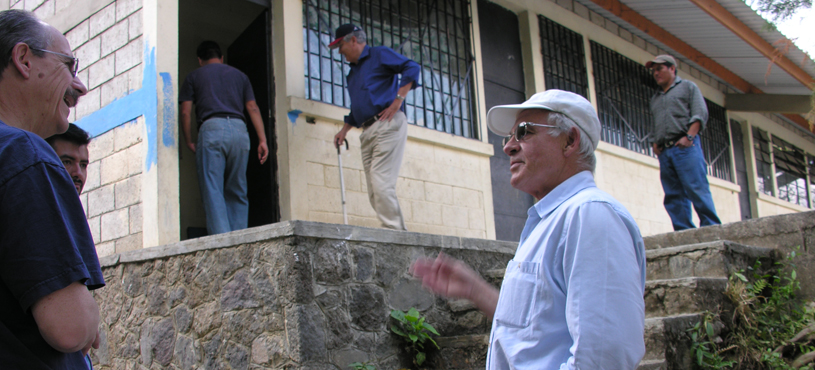 "In this new century, I believe that more business and personal decisions will be based on working in harmony with the Earth where everyone and everything will prosper. We will be guided by our spirit voice along the path that leads to thriving." – Jim Stewart, specialty coffee pioneer
In 1982, Jim Stewart formed the Vashon Island Coffee Foundation, a non-profit organization that has provided disaster relief, financial infrastructure, and technical support to small coffee farmers and people of coffee around the world. From the tiniest farms and the largest plantations of the world, Jim has witnessed firsthand the living conditions of the farmers and the impact modern agricultural practices have on the land.
Farmers do not have to join a group or organization to benefit from the profits. They do not have to pay to participate in a larger marketplace, unlike other organizations. They simply have to follow agricultural "best practices" without the use of pesticides for producing premium specialty coffee. Because of these efforts, the land is spared the ravages of slash-and-burn agriculture in favor of sustainable farming.
The foundation grew from an earlier project dedicated to helping the people of Santiago Atitlán, a municipality in Guatemala that was the site of considerable violence and turmoil during the Guatemalan Civil War. Situated between three volcanoes, Santiago Atitlán is home to many coffee farmers who hike up the wild rugged mountains to pick some of the finest coffees in the world.
With the help of coffee exporter Alvarro DeSola, Jim went into this region and created lasting relationships built on trust and support. By encouraging farmers to protect the old trees, practice good land stewardship, and maintain the traditional methods of growing, harvesting and preparation methods, the foundation also helps them continue to produce coffee of the highest quality, which Jim then finds markets for. He is dedicated to offering just compensation to farmers, helping them maintain their independence. Without the hype of headline-grabbing media or marketing and press releases, Jim continues, to help many individuals in the coffee business throughout North America and the wider world.
The community wanted to build their own church. Funds through the sales of coffee were set aside to do so.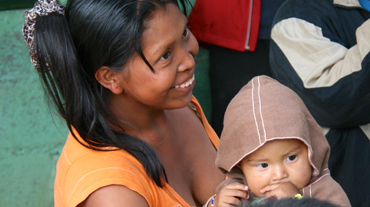 Two schools have been built for the community at their request and with their help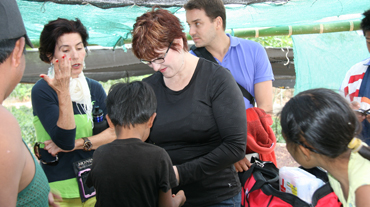 Miracles seem to follow Luz Marina in Costa Rica, who through Jim's foundation brings doctors to provide health care and much needed treatment