Visit Us on Vashon Island
Vashon Island is just a short and beautiful ferry ride away from Seattle, Tacoma, and the Kitsap Peninsula.
Located where the town of Vashon originated, The Vashon Island Coffee Roasterie remains a crossroads between neighbors and commerce where families and friends from around the world meet. This charming building, well over 100 years old, is timeless with dramatic high ceilings, well-worn wooden floors, and a grand front porch. Countless stories are held within her walls. The Front Porch and its people are welcoming, and occasionally you will see a horse in the backyard, or tethered to the front porch waiting patiently for its person to return with coffee and supplies for the day.
Please join us when you're in the area and also check out Minglement, an all organic and non-GMO Marketplace (est. 1972), and Bookman West, a new and used bookstore, located in the upper half of the building.
Bike rack
Electric car charging station
Recycling our coffee grounds & chaff available for your garden
Wheel chair access to the cafe
Using green power since 2000
low-tech, Mostly WiFi free environment
Perfect for connecting with friends, family and neighbors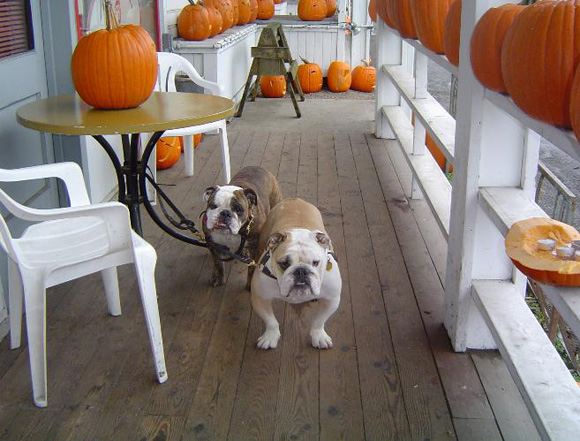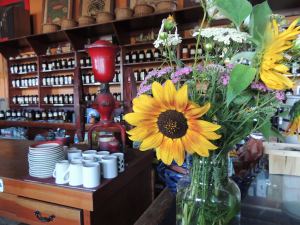 The Roasterie Organic Cafe
Using only organic whipped cream, sugars & milks in our cafe, and store for over 20 years.  Our food offerings are made by staff members using local, regional, all organic/natural and non-GMO ingredients.
Hand-pulled espresso & original drink creations
Drip coffee & Cold Coffee brew using our own extract
Organic sodas, juices, kefirs, and kombucha
 Organic hot chocolate original blend
Custom blended Teas and locally-made Chai
Island-made wine, beer & cider
Kombucha on Tap
Organic Mushroom concoctions
Click Here Take a look at some of  our organic menu items.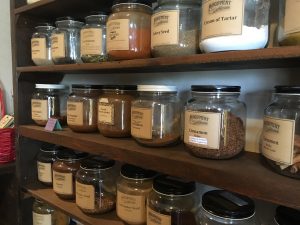 The Minglement (est.1972) – All Organic & Non-GMO Grocer
Our specialty and passion is to help you find the perfect item from our organic collection of over 300 bulk culinary and medicinal spices, herbs, mushrooms & teas.
Raw bulk honey – island & regional – Beeswax & more
High quality supplements & herbal tinctures – essential oils
Regional organic food hub & local organic produce, fruit. organic butter, milk & island eggs
Organic bison, organic beef, organic chicken & lamb
Organic body care
Fresh Roasted organic nuts & seeds to order on our 100-year-old barrel roaster
Homestead supplies
Gifts
Store Hours
Summer hours

The Roasterie – Tuesday thru Sunday  8:00 am – 4:00 pm 
Minglement – Tuesday thru Sunday  9:00 am – 4 :00 pm